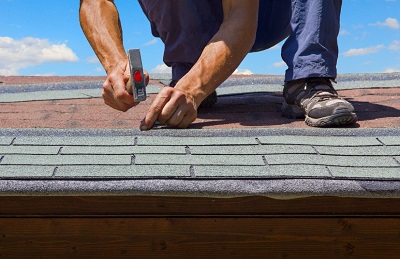 The roof of any home takes the brunt of all that Mother Nature has to offer. Although these structures are often quite robust, there will be times when expert repairs are required. What are some of the signs that a roof needs to be serviced by an expert?
Sagging
One of the most common indicators that a serious problem is present can be if the roof is sagging. This can be particularly noticeable at its peak. A sagging or "bent" roof can be a sign that the underlying timber has rotted. In such a case, qualified roofers in Surrey should be contacted without delay.
Missing Shingles
Although shingles are meant to stand up to a significant amount of wear and tear, they can become dislodged and brittle over time. Should they fall off of the roof, the chances are high that water will eventually enter into the home. Take a look to make certain that all shingles are still in place. If not, it is likely that a section (or the entire roof) will need servicing.
http://www.brunwinroofing.co.uk/blog/info-articles/roofers-in-surrey-signs-that-your-roof-needs-professional-attention.php